Lincoln Park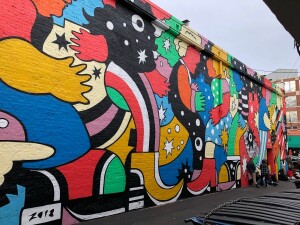 One of the city's most historically significant neighborhoods is also one of its most popular among both tourists and residents. Attractions like the Lincoln Park Zoo, Chicago History Museum, Peggy Notebaert Nature Museum and Lincoln Park Conservatory draw crowds year-round, while other hidden treasures, like the spectacular Alfred Caldwell Lily Pool, are around the corner. Magnificent mansions, swank boutiques and renowned restaurants complete the rich tapestry that is Lincoln Park.
Lincoln Park: An Abundance of Opportunities and Pleasures
Written by Alan Solomon, with research assistance from the Chicago Neighborhood Tourism Project.

The Lincoln Park neighborhood enjoys an abundance of historic, cultural, architectural, recreational, culinary and scenic pleasures.
Along with its closeness to downtown, transportation and other good things (it's surrounded by other attractive neighborhoods and, with the right shoes, even Wrigley Field is a reasonable walk), that explains why its housing prices are among the city's highest.
Much of the neighborhood, like most of the city's near North Side, was lost in the 1871 Great Chicago Fire. What rose from those ashes was a Lincoln Park of stone and brick — and walking the residential streets today it's easy to imagine yourself in the 19th century, only with better restaurants.
In all, eight historic districts are either entirely within the Lincoln Park community or overlap into it.
In short, the Lincoln Park neighborhood, as much as any in the city, epitomizes why folks like living in Chicago.
The question for visitors, of course, is how to visit. With so much to offer, it's probably best to break Lincoln Park down into geographic areas or areas of specific interest and let folks pick and choose.