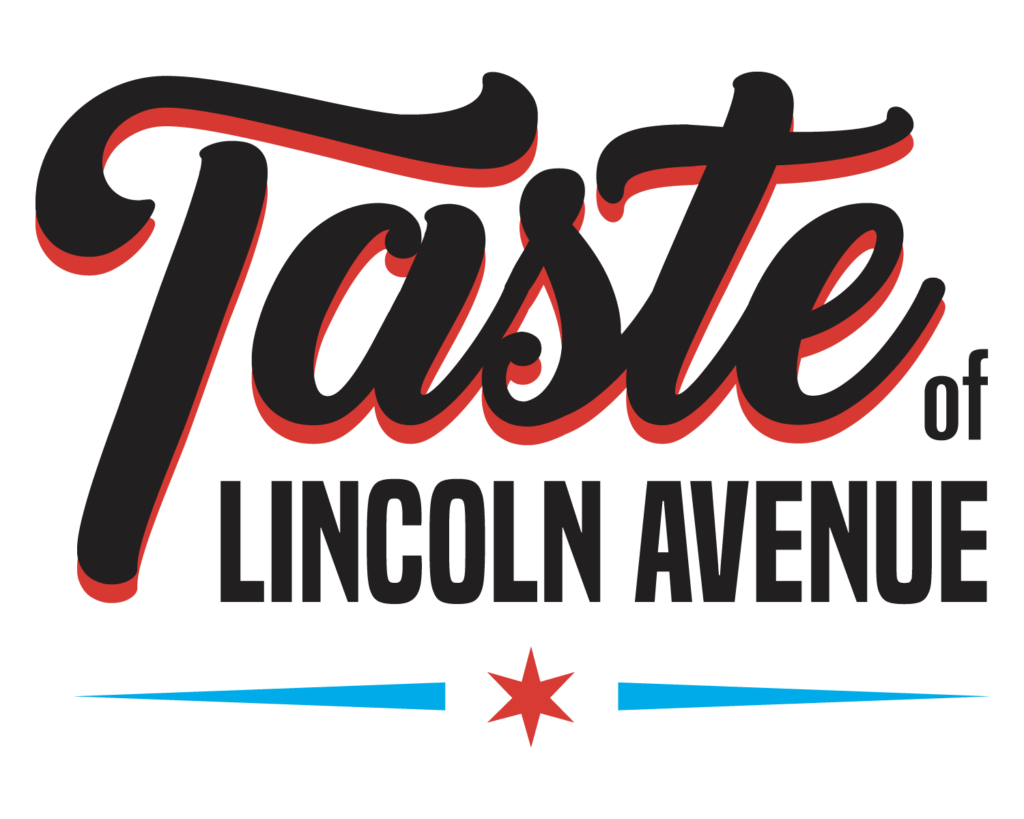 TASTE OF LINCOLN AVENUE CHICAGO
2023 Dates: July 21-23rd, 2023
Location: Lincoln / Fullerton
$10 at the Gates for All Day Entry
Learn more about the the Taste of Lincoln Avenue (TOLA)
**Click Here to Volunteer for the Taste of Lincoln Avenue **
Wrightwood Neighbors thanks all of volunteers involved with the Taste of Lincoln Avenue, as well as the many crafters, vendors, musicians and artists.
Questions about the Taste of Lincoln? Contact TOLA chair Courtland Hickey by email
Visit the Taste of Lincoln Avenue website here
The Taste of Lincoln Avenue is celebrating over 30+ years of this annual event! Over 25,000 people visited the street festival every year, helping to raise money for local schools, charities, parks, and libraries– just to name a few.
The History of the Taste of Lincoln Avenue
The Taste of Lincoln Avenue is Wrightwood Neighbors Association's annual fundraiser. The Taste began in 1984, as a way to help fund the neighborhood association, and to provide financial support for our local schools and organizations through grants. It began with crowds of 10,000 attendees, and has now grown to more than 50,000 visitors for the two-day event.
The Taste is always held on the last weekend in July, both Saturday and Sunday. Located on Lincoln Avenue between Fullerton and Wrightwood, the event includes food and craft vendors, live entertainment stages, and a fun Kids' Carnival Area.
Where Do The Gate Donations Go?
Wrightwood Neighbors Association (WNA) receives the money collected from the event's gate donations. That money goes directly to fund grants given out to local charities, neighborhood public schools, our neighborhood parks, and neighborhood improvements. Not only does your donation go towards worthwhile charities, a small part also helps pay for the fabulous bands that perform each year at the Taste of Lincoln Ave (but also sales of beer from two WNA beer booths funds the musical act budget too!).
In the past 26 years, WNA has raised over $2.2 Million!!
Past recipients of WNA funding distributions include the following: area schools; Agassiz Elementary, Alcott Elementary, Oscar Mayer Elementary and Lincoln Park High School, "Wiggly Field", Friends of the Lincoln Park Library, Lill Street Learning Center, Christopher House, Lookingglass Theatre, Rochelle Lee Foundation, After School Center, Teen Living Programs, Lakeview Pantry, Chicago Park District-funding kids programs at Jonquil Park, 19th District Community Relations, Gus Foundation, WNA School Trust Fund, Seminary Avenue Church, Windows of Opportunity, Old Town School of Folk Music, and Dignity Diner.
View our breakdown of the gate donations here.
Kid's Carnival
The Kids' Carnival at the Taste of Lincoln Avenue is a block-long fest within the street festival that provides fun for families. From noon to six on Saturday and Sunday, kids can enjoy a range of activities that include inflatable slides or jumpy houses, face painting, games (and prizes!) and much more. There is also a stage full of live kid-friendly entertainments where a variety of acts – from singers, to magicians, to puppeteers – performing all afternoon long.
*Entrance to the Kids Carnival is FREE, but some games and activities require the purchase of on-site carnival tickets
The Kids' Carnival at the Taste of Lincoln Avenue is the largest free admission Lincoln Park event for kids in the neighborhood. Bring the kids and prepare for a fun afternoon! The Kids' area is on the 800 block of West Altgeld, between Halsted and Lincoln Avenue. It is best to enter where the cul-de-sac on Altgeld meets the sidewalk on Halsted. Admission to the Kids' area is free from Halsted street only, if you decide to go through to the Taste, will a donation will be requested.
By supporting the Kids' Carnival you can feel great about helping out lots of people in the Wrightwood Community, as funds raised at the event benefit outreach and educational efforts throughout the neighborhood.
Volunteers are also needed to help run the games and arts and crafts tables, collect tickets, hand out balloons, etc. High School age kids can also earn community service credit for the hours worked at the Kids' Carnival, click here for more information about volunteering.