WNA Mission Statement
The Wrightwood Neighbors Association (WNA) is a community group of neighbors and businesses working together to help improve our neighborhood. Our mission is to preserve and enhance the vibrant quality of life for all who live, work and play in Wrightwood. We provide opportunities for community involvement, support desirable growth, promote local businesses, and advocate for issues of community concern. Above all, our goal is to make a positive difference in our neighborhood.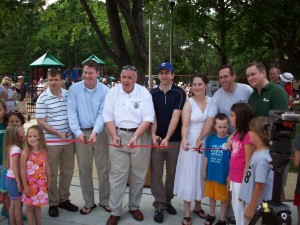 Help Support the WNA Mission
The Wrightwood Neighbors Association encourages involvement on our Board and Committees, and invites members to get involved in our many community-enhancing activities. Please join us in supporting our activities including:
Community Involvement: We hold monthly membership meetings and sponsor events throughout the year to provide an opportunity to meet your neighbors and learn about community issues. Join us and help create a sense of community in Wrightwood.
Sharing Information: We keep members informed of neighborhood news and activity through monthly member meetings, a monthly newsletter, email updates, and our website.
Promoting Safety: We promote safety and crime prevention by hosting our police beat's CAPS meetings and acting as neighborhood liaison to the Chicago Police Department.
Reviewing Development: We review business and other development plans for the community, including those affecting density, traffic, parking, architectural design and retail. We provide opportunities for neighborhood involvement and input.
Fund-Raising: We annually host the Taste of Lincoln Avenue raising substantial funds for grants for local organizations and schools to benefit our community.
Monitoring Schools: We maintain alliances with the local public schools that serve our community: to monitor operations, share information, encourage excellence and advocate for enrollment and participation.
Maintaining Parks: We monitor the quality and maintenance of our parks, (Jonquil Park, Supera Park, & Wiggly Field) promoting capital improvements as needed, and we act as the neighborhood liaison with the Chicago Park District. We also sponsor park events throughout the year.