Business Relations: WNA recognizes that businesses in the Wrightwood Neighborhood are valuable assets. The health of our business community reflects the viability of the neighborhood. For this reason WNA created the Business Relations Committee, to address the concerns of the businesses and allow business owners to take part in the decision making process of WNA. Business issues such as zoning to sidewalk cafe's are review by the Business Relations committee and brought to the board of directors for approval.
Check out our Updated 2019 WNA Business Directory!
Dear Neighbors, Here is our updated directory of all the businesses within WNA boundaries. We hope you find this a useful reminder of all the wonderful businesses we have in WNA. I encourage you to utilize your local businesses. They play a vital role in making Wrightwood a great place to live and play.
Faraz Sardharia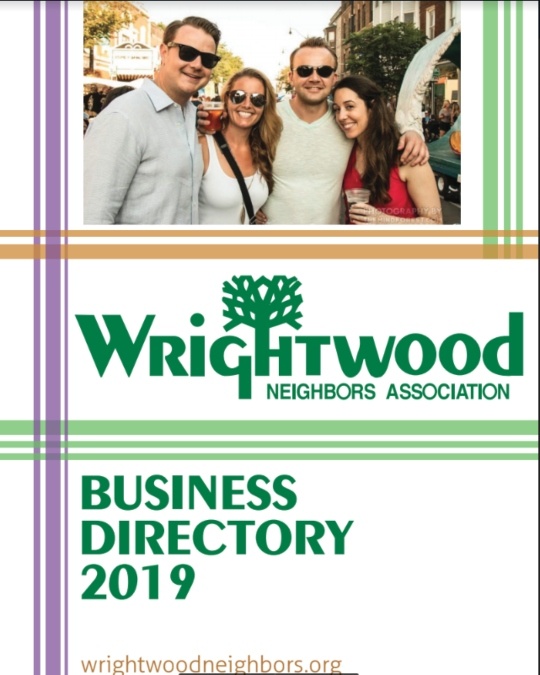 Download the full pdf here